21 Jun

North Slope Buttercup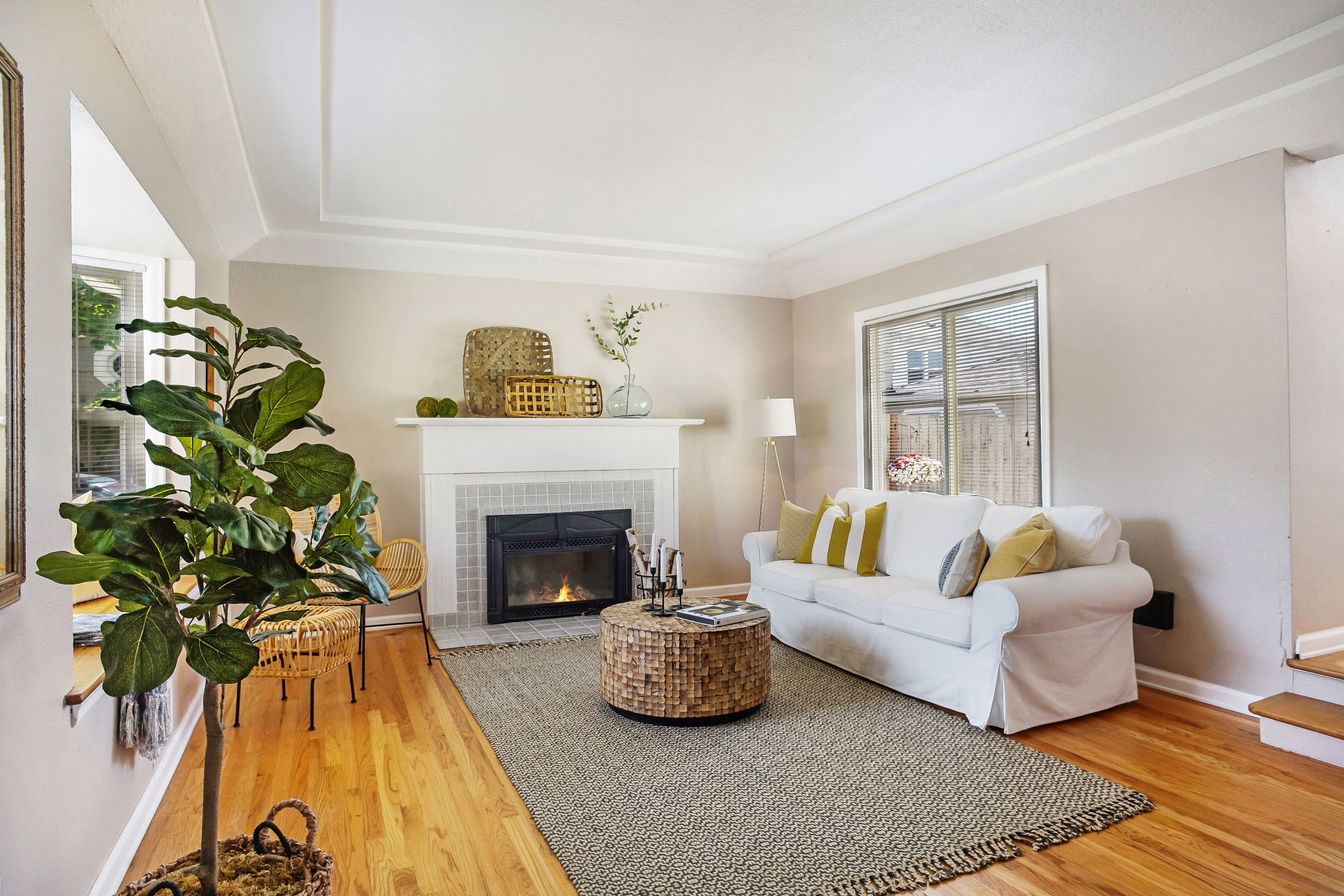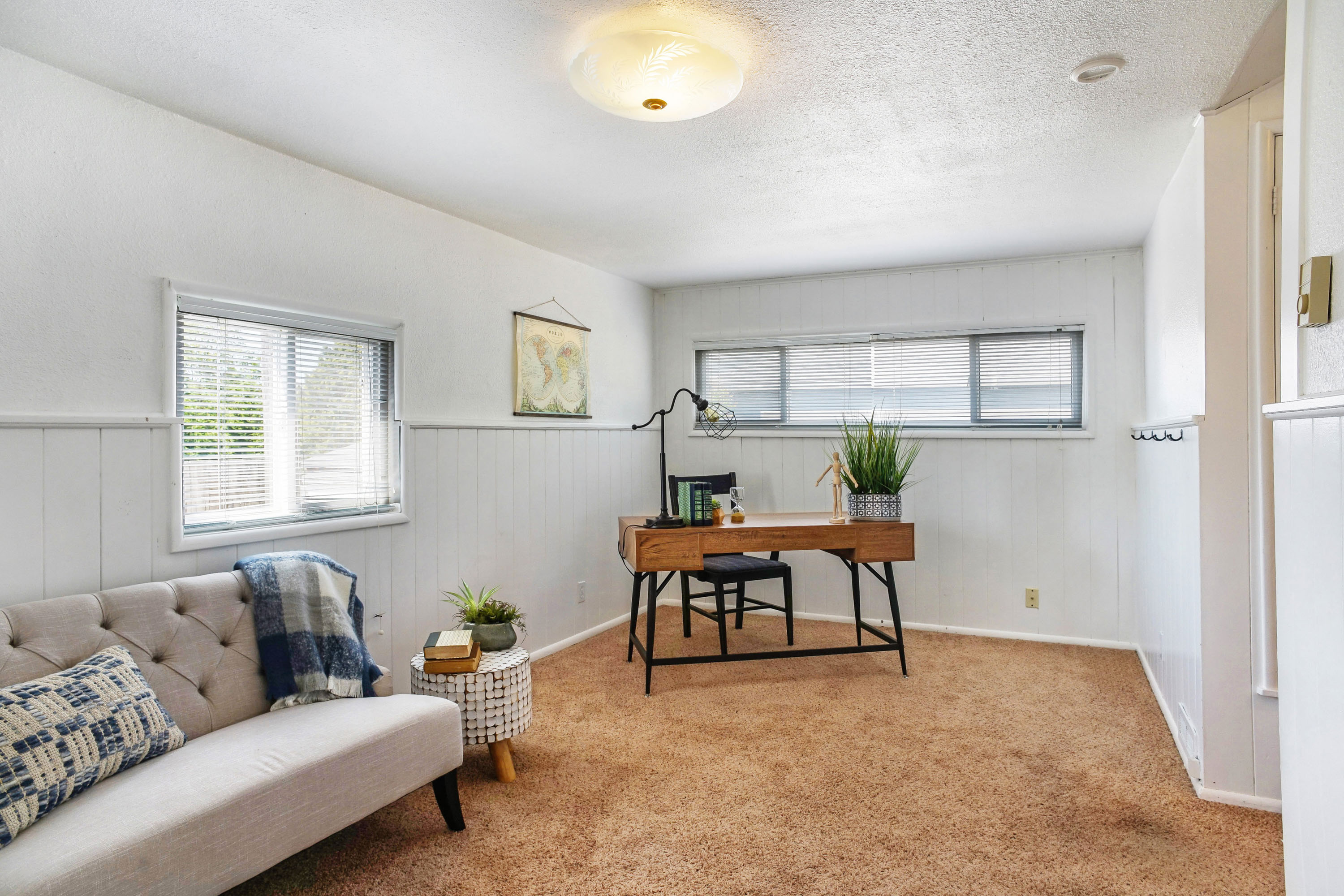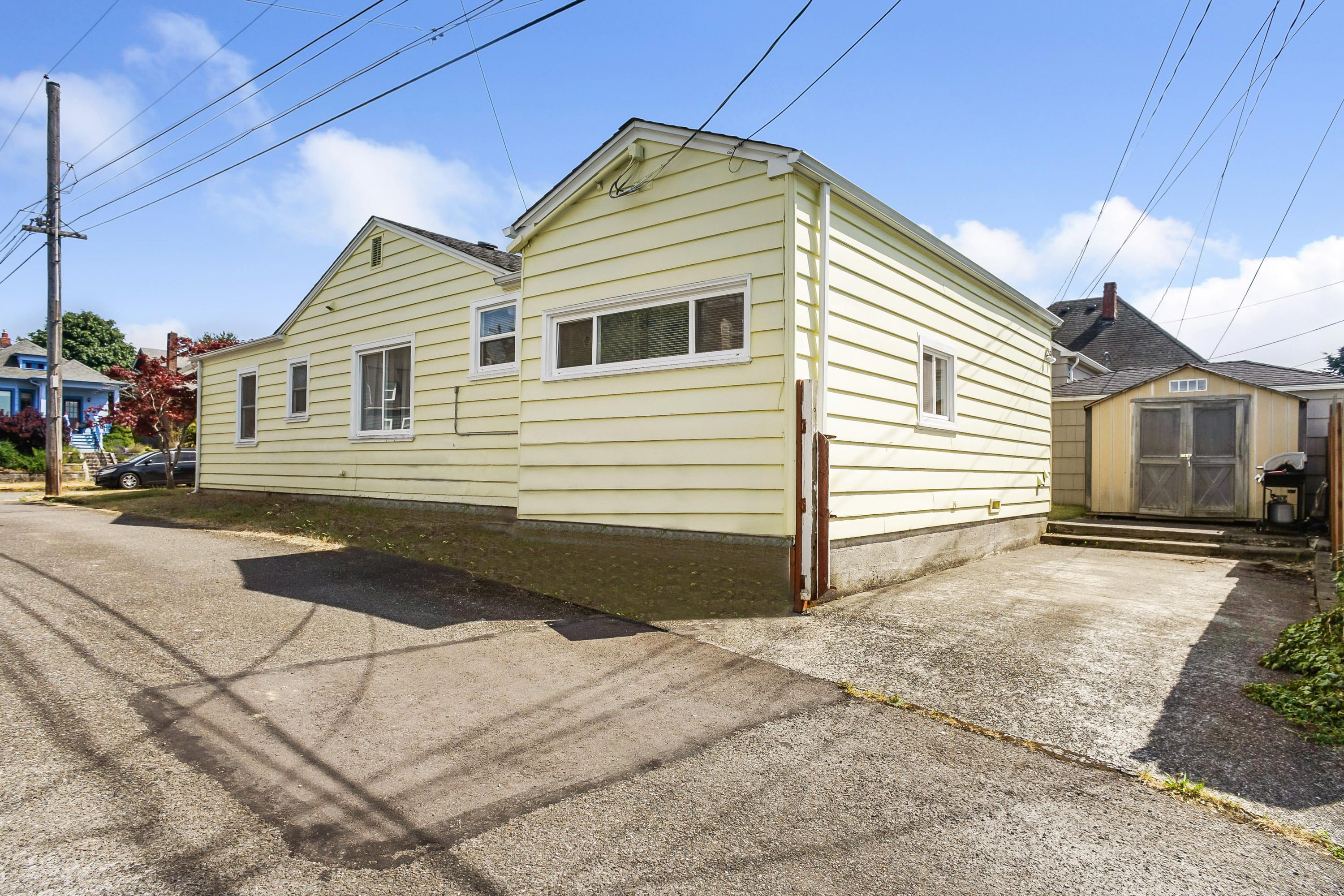 This adorable 1939 home in the North Slope Historic District is centrally located and walkable to many local attractions. Delightful street view of St. Patrick's church and the Puget Sound! The inside has the character you would hope for of the pre-WWII era; beautiful oak floors, Minimal Traditional style, and a well-designed floor plan. Updated systems include; gas furnace, water heater, roof/gutters, and sewer line. Off-street parking space in the back. Don't miss the video tour!
Listed at $325,000, Sold for $370,000
1013 N 12th Street, Tacoma, Wa 98403

3 bedrooms

1.75 bathrooms

1,504 square feet

3,225 square foot lot

Off street parking

Built in 1939
Tacoma's North Slope Historic District is a trapezoidal-shaped district bounded by North I Street to the north, Division Avenue to the east, and N Steele Street to the west. North Grant Avenue caps off the south end of the district, is one of the state's largest historic districts and has existed since 1888. There's a sweet little 4th of July neighborhood parade, that begins at the beautiful St. Patrick's Church and ends at the North Slope Historic Park at K and 8th Street that shouldn't be missed!
The Stadium District has just about everything you could ask for and is only 4 minutes away. Rhein Haus is the best; their giant pretzels are ridiculously yummy. Additionally there is a local tavern, Hank's, that makes a mean pizza pie. Some other eateries and amenities that you should know about are – Parkway Tavern, Indo Asian Street Eatery, Shake, Shake, Shake, Art House Cafe, La Bella Nail Spa, The Copper Door, Stadium Thriftway, Morrell's Dry Cleaners, King's Books and so much more!
Frisko Freeze a Tacoma landmark, quick-serve spot, with retro style & a choice of drive-thru or walk-up ordering and is in quick walking distance. If you have a hankering for a burger late at night, they have you covered!
Close by is also the historical 3 Bridges District, you can walk or bike to yoga, shops, bars, dining, parks and more that surrounds this area! The 3 Bridges District was aptly named for the 3 bridges that existed between North Yakima Ave and North Oakes Street at least through 1969, according to map records in the Downtown Library. Only two bridges remain, but you can only drive across one – The N 21st Bridge that passes over the gulch, pedestrians and bicyclist can use the second remaining bridge on N Yakima Ave between N Fife and North Anderson St and the last bridge, according to records was a wooden bridge that existed along N Oakes and N 19th Street. This area is now overgrown with trees and bushes and became part of housing development.
It's grilling season and you won't need to go far to get your fresh, high-quality & hard-to-find meat that comes from local farms. Dave's Meat and Produce has been a long standing staple in this neighborhood. They also offer a small selection of produce, beer and wine, condiments and breads. On the weekends they have a burger & fries stand out front if you don't feel like firing up the grill yourself.
Along N 21st Street and just a minute away is the Willow Salon and Spa, Source Yoga, Magoo's Ale House and Eatery, Evolve Home + Apparel, Lou's Barber Shop, 21 Cellars, The Rustic Aristocat Coffee Co, Cementine House and The Beach House Salon.
Go exploring through Ursich Park – it's a wild and dense forest; full of native habitat. You just might spot this years batch of fresh fawns and urban deer bouncing through this gulch. The trail is only .5 miles long and a little strenuous, but it's no worse than the steps getting down Puget Park.
Just across the way from Ursich Park is Old Town Park in the business district of Old Town, Tacoma. It has a newer playground, half basketball court, walkways, site furniture, shelter building and the Job Carr Cabin Museum. And from now through the summer you can enjoy free music in the park during the Old Town Concert series. Click here for the full lineup of local musicians and times.
This home is also just minutes to plenty of dining options plus a movie theater. Grab some affordable and popular fish and chips from The Daily Catch, an extension of WildFin American Grill. You can also find shopping & dining & entertainment – Jewel Box Cafe, Farrelli's Pizza, Stack 571, Ice Cream Social and more on the way as this area keeps developing!
Other dining choices are available along the Ruston Way Waterfront and include Katie Downs Waterfront Tavern (renowned for its deep dish pizza!), Duke's Chowder House (great stop for happy hour) and long time favorite Harbor Lights .
Point Ruston also has the new La Paloma Artisan and Vintage Market – Don't miss out on this weekend artisan & vintage outdoor shopping experience running now through October.
Some other noteworthy locations to dine at are Asado along the 6th Ave District for some really good steak, chicken, prawn or vegetable quinoa bowls. You can also find The Red Hot for gourmet hot dogs and craft beer and the State Street Beer Company for 16 continuously rotating taps, wine, flatbread pizzas, charcuterie + other small snacks.
I -705 is just 5 minutes away and it will give you easy access to I-5 and WA-16 for commuting.
Call or text listing agent Stephanie Spiro for more info: 253-218-9258