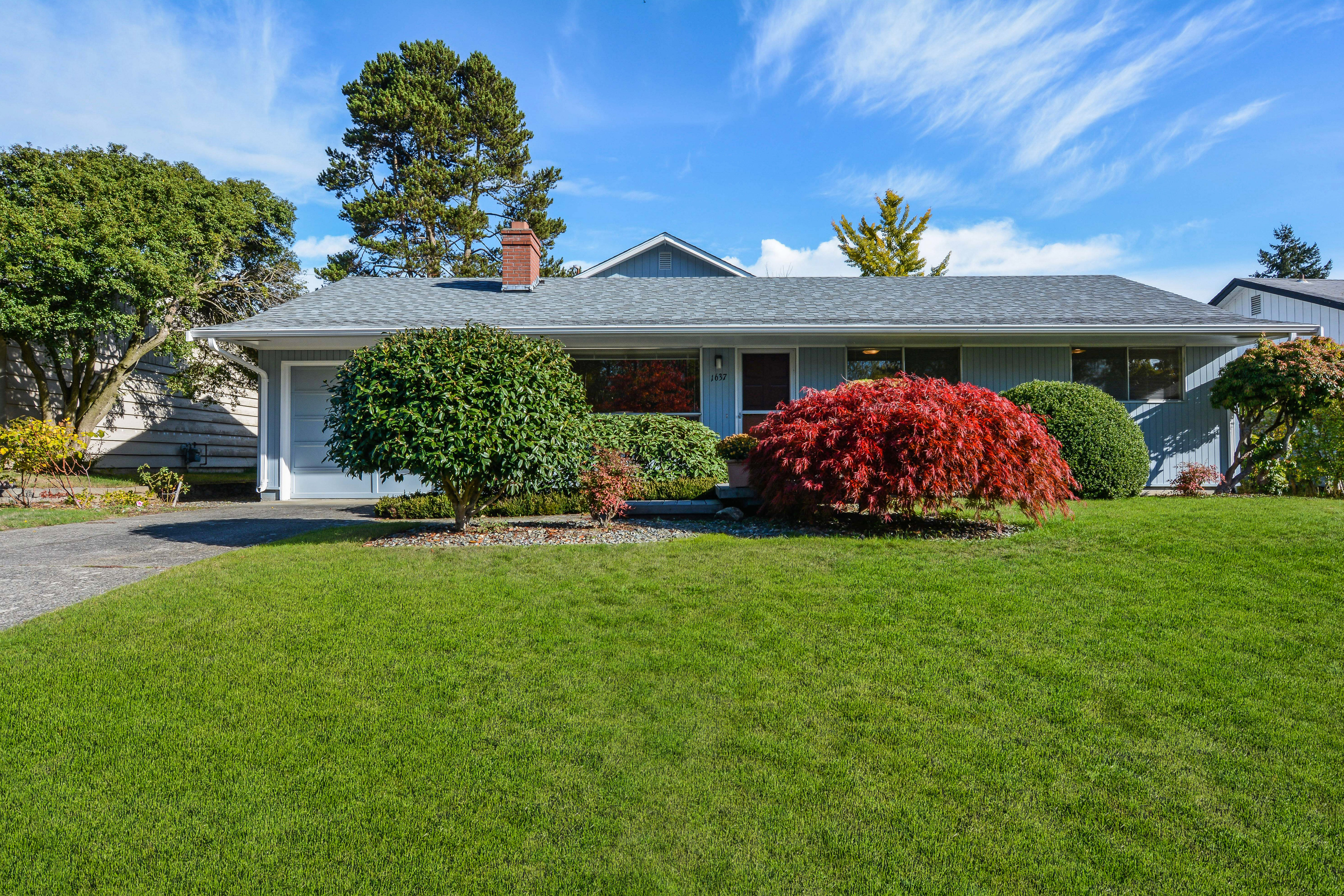 16 Jan

Mid-Century Modern Dream

First time on the market since 1959! If you love mid-century modern architecture, you're going to love this one! The open concept floor plan with organic, no-nonsense spaces, feels inviting. The well-designed addition has an attractive floating staircase leading to a flexible room for your needs. The outside features a spacious deck and backyard with a garden space, and a large detached garage/shop. The exterior is freshly painted, roof and windows are new. Video tour captures all!
Sold for $323,000
1637 S Verde St, Tacoma, WA 98405
3 bedrooms
1.5 bathrooms
1,730 square feet
Built in 1959
2-car attached garage
Fruit trees and garden space
Tacoma School District
"What we'll miss the most about living in this house is the ability to do everything, right at home. Like to garden? The house is surrounded by raised beds and a large vegetable garden. Want to do a project? There's plenty of room in the second garage — it doubles as a workshop. Just want to stay indoors? There's plenty of light and plenty of space, including a huge playroom upstairs if you want to be separate from the activities going on downstairs."
"The location is close to everything. We walk the dog up Verde Street, which is quiet with a good sidewalk. We also walk to Snake Lake Nature Trail, which is about a 10 min walk. Of course we've developed terrible shopping habits. Fred Meyer is literally a 5 minute walk, so we're always running out to get that one last thing we forgot to buy. Then, of course, there's the fireworks at Cheney Stadium. We can watch from upstairs or take a 10 minute walk to get a better view. We're so centrally located that we can get to the freeways, to the Tacoma Mall, to 26th and Proctor, to Point Defiance all within 5-10 min."
"When having lunch or dinner nearby we like to visit – Lunch: Frisko Freeze, order the usual. Dinner: waterfront, North End, lots of choices."
Anything else the next owner should know about the neighborhood? "The vegetable garden has been in place for the life of the home and has been a great source of enjoyment for the family. There is a persimmon tree that was planted when I was born. The neighborhood is a friendly mix of young families and retirees."
If you're looking for another option for fresh produce & meats is Tacoma Boys, which is just a few minutes away. Pick up the some of the best meats and produce for the holidays and maybe something from their plentiful beer and wine selection to go with!
If you're looking for something with a laid back environment then head to the The Red Hot – creative hot dogs and ample craft beers. Happy Hour is Mon-Fri from 3-7 PM – get $1 off every IPA on tap, filthy nachos and frito pies. Monday is Vinyl Night where you can flip through their records crates for some sweet jams. If you're palette isn't picky you don't want to skip Thursday's Test Kitchen – the cook whips up one-off food creations (follow them on their social channels to see what the days creation is).